Thank you for contacting BNL Home Improvements , a representative will contact you shortly.
Warren Bathroom Remodeling
BNL Home Improvement is the Premier Warren Bathroom Contractor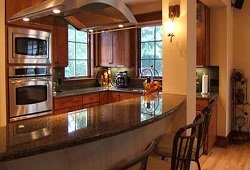 If you want to increase the value of your home and make it feel fresh again, one of the most beneficial improvements you can do is remodel your bathroom. To minimize risk and a lot of stress, you should always hire a first-class Warren bathroom renovation contractor. Most New Jersey homeowners do not have the luxury of living in a brand new home that is custom-tailored to their specific needs, so there are countless older homes out there just dying to be renovated. In fact, some homes have not been remodeled in over half a century!
Our Warren Bathroom Designer Will Provide You With Expert Planning Advice, Product Information, and Exciting Design Ideas To Assist You Through Your Entire Bathroom Remodeling Project!!!
The pressures of life are stressful and sometimes the only me time we get is when we are in the bathroom. Sad, but true! So, it is no wonder that New Jersey homeowners are looking to improve their bathrooms and create a more comfortable space to find solace and retreat from the daily grind. Whether you have a precise picture in mind, or you want our designers to show you your options, we have you covered.
We proudly specialize in:
Custom Baths
Custom Showers
Bathtub to Shower Conversion
Walk-In Shower
Shower Stall Remodel
Custom Shower Remodel
You can trust the remodeling specialists at BNL Home Improvements. We are a fully licensed and insured contractor that knows what you and your home needs!!!
Depending on the current condition of your bathroom(s), you might not need to change much to produce the soothing and rejuvenating experience you are after. You will be amazed at what a new vanity, toilet, tub, or tile can do to provide the look and feel you desire for your new sanctuary.
At BNL Home Improvements, remodeling and construction services are our core competencies. Countless New Jersey homeowners have already discovered why we are the number one choice for home improvements. Our team has decades of knowledge and experience to pair the best products to fit your budget, function, and the look you desire.
CALL BNL HOME IMPROVEMENT (908) 343-3590
We are the one-stop-shop for the interior and exterior of your entire home. Our team has decades of experience and we have been helping New Jersey residents improve their homes since 2007. Feel free to contact us and see what we can do to enhance your home.

See More Of Our Services: